LAWRENCE YEO (CEO & Principal Consultant, Age 51)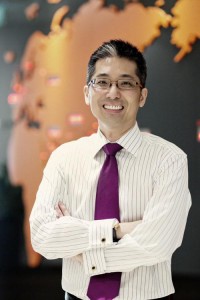 Role: Project and Strategy Director
Summary: Lawrence has 23 years' work experience in market research, strategy development, sales and marketing, corporate finance and public sector consulting in investment and export promotion. Advised over US$2 billion worth of investments. Managed growth initiatives including opportunity and market assessments, assessing local Asian partners for joint ventures, financial valuations, M&A due diligence and private equity growth financing. Strengths also include marketing, leadership (45 to 550 staff) and project management. Proven track record of serving over 500 client companies resulting in more than US$2 billion investment portfolio. Key accomplishments include international business development and achievement of financial objectives (such as Net Income, ROI, and EBITDA), instituting scenario planning, international professional credentials with 2 consulting certifications (CMC, PMC). Was Strategy Consultant from Competitive Strategy Practices of Arthur D. Little & Deloitte Consulting; Sales & Marketing Director of APRIL Management (Asia Pacific Resources International Holdings Limited, a forestry, pulp and paper manufacturer); Manager of Synovate Consulting and Investment Analyst at Société Générale.
After founding and managing AsiaBiz Strategy for 15 years, selectively open to fresh challenges internationally as senior management, independent directorship and university Adjunct Business Lecturer position. Willing to relocate with up to 50% international travel.
Professional Appointments:
東京商工会議所認定中小企業国際アドバイザーInternational Advisor, Tokyo Chamber of Commerce & Industry (TCCI); Partner Consultant & Export Coach by International Enterprise of Singapore and Singapore Manufacturers Association EDC; Emerging Markets Committee Member, Singapore International Chamber of Commerce (SICC); Export Expert by Switzerland Global Enterprise (Swiss promotion agency for exports, imports and investments)
Independent Directorships:
Mobile Technology & Communication (MTC), Seoul, South Korea
Appointed as MTC's Independent Director into its Board of Directors. Key duties included overseeing of MTC's overall growth strategy and finetuning its business plan. Compensation included directorship fee, 10% of common stock and 4% of private equity raised. MTC is a software development company, producing Karuso (Kpop singing app) and VoicePaper (voice-enabled document security enhancement). Attended all Board meetings and quarterly Board and Management meetings.
Hydra Transmedia LLC, Studio City, Los Angeles, USA
Appointed as Hydra's Independent Director into its Board of Directors. Key duties included overseeing of Hydra's overall growth strategy, finetuning its business plan and raising of private equity. Compensation included directorship fee, 33.3% of common stock and 10% of private equity raised. Hydra is a Hollywood movie production company (MPC).
Awards:
Recommendation from London's Financial Times Business Editor Courtney Fingar: "For the past few years Lawrence has been a highly valued contributor at fDi magazine, providing cogent, detailed and insightful analysis of the Asian market. The energy, dedication and professionalism which he brings to his role at fDi as well as his broader work on behalf of AsiaBIZ (research work on '2007 Asia Cities of the Future' Asia city ranking competition) are second to none."(April 28, 2008, LinkedIn)
Awarded the coveted Arthur D. Little CEO Star Case Award by his client, Chase Investment Bank of London for Excellent Consulting Work. Project was US$1.2 billion feasibility study on South Korean project financing studying the economic, financial and technical viability of a LNG plant for Oman LNG with Korean partner KOGAS. Lead arranger was Chase who led an international consortium of 6 other project financing banks. Study successfully resulted in KOGAS's establishing its Inchon Terminal after an initial investment value of US$1.2 billion as well as Oman LNG selling and exporting 4.1 million tonnes per annum (mtpa) over a 25-year period to Korea's KOGAS (gas utility and sole LNG importer). This in turn created gas sales for KOGAS of 32 city gas companies and 8.01 million household customers.
Academic Education: BA (Economics) & Certificate in Liberal Arts, Simon Fraser University (Vancouver, Canada); Master in Public Administration (MPA), Lee Kuan Yew School of Public Policy, National University of Singapore (NUS).
Management Consultancy Expertise: Competitive Strategy (Market Entry, Market Expansion, Marketing), Strategic Planning, as well as Promotion of Export & Foreign Direct Investments (FDI).
Global Influence in Investment Community:
Asia Contributing Editor for London's Financial Times' fDi (foreign direct investment) magazine. In his 'View From Asia' column since May 2005, Mr Yeo influences his global audience of 45,000 global CEOs and government investment officials.
Blog writer for Marketing Institute of Singapore (MIS) in "International Business"
Exclusive corporate sponsorship of 2004 United Nations' UNCTAD conference in Sao Paulo, Brazil
Professional Accreditations:
Certified Management Consultant (CMC, from Institute of Management Consultants Singapore, a full member of the International Council of Management Consulting Institutes or ICMCI in Netherlands);
Practising Management Consultant (PMC, from PMC Certification Board, Singapore).
Previous Work Experience and Training:
Competitive Strategy Consultant in Competitive Strategy Practice of Arthur D. Little (ADL) and Deloitte Consulting. Attended ADL's School of Management strategy training in Boston and Rhode Island. Attended Deloitte Consulting's strategy training in Melbourne. Trained in Strategy, Strategic Marketing, Financial Analysis & Valuation as well as Energy Economics.
Manager of Synovate Business Consulting, Singapore. Also the Asia Regional Trainer for all its 50 consultants. Member of its parent company's Performance Appraisal Committee in Hong Kong.
Sales & Marketing Director of APRIL Management, a forestry company producing fibre, pulp and paper commodities. Strategic marketing role involving supervision of market intelligence (competitors and customers) and industry outlook (pricing, capacity, inventory) and developing of monthly tactical marketing plans. Trained in Commodities, Paper and Pulp (Pangkalan Kerinci, Riau Province, Indonesia).
Investment Analyst with Société Générale (SG Investment Banking Equities Research). Trained in Investment Analysis and Valuation.
Role: US Business Development Manager, based in Arizona.
Summary: Market analysis, business strategy, institutional capital market financing
Academic Education: Bachelor of Arts in Economics, Dean's List, University of Hawai'i at Manoa, Honolulu, Hawaii; Master in Public Policy (MPP), Lee Kuan Yew School of Public Policy, National University of Singapore (NUS).
Previous Work Experience and Training:
Impact Investment Exchange Asia, Consultant, Singapore. Primarily responsible for comprehensive global investor mapping to identify particular impact investors and intermediaries to determine interest in utilizing the exchange; Provided technical advice to IIX by enabling and supporting financial product diversification, creating a viable capital markets ecosystem and providing guidance on how to deliver to investors a competitive financial return and support expansion of social performance initiatives.
Westminster Securities Corporation, Institutional Sales, Asia Desk New York, NY. Responsible for overseeing the development & maintaining current relationships with institutional investors primarily based in Asia, but also including the US and Europe; Part of the capital markets sales team that secured innovative financing from investors for our clients in the pharmaceuticals, clean and renewable energy, energy, natural resources, and technology sectors; Full service investment banking & financial services firm focused on structuring financial solutions for developed & emerging market companies.
Role: South Korea Business Development Manager, based in Seoul.
Summary: Client liaison, business development, market research, trade/investment mission support
Academic Education: Master of Management International from Phoenix of University, Phoenix, Arizona, USA
Previous Work Experience and Training: 
Manager, International Business Development, Sangjin Micron Co. Ltd, Seoul. Identified business expansion opportunities in overseas market. Located Joint Venture partners and new customers in the global market
Investment Promotion Executive, London Economic Development Corporation, Ontario, Canada. Coordinated Investment Promotion for London in Ontario Canada
Korean Market Development Consultant, MEDC (Michigan Economic Development Corporation), the State of Michigan. Development and implementation of strategies and programs to help attract or expand Korean companies to investment in Michigan and other strategic locations in Michigan
CHIAKI ISHIKAWA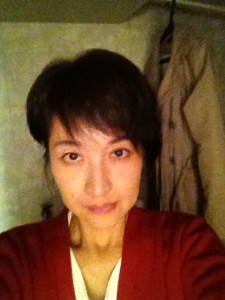 Role: Japan Business Development Manager, based in Tokyo.
Summary: Client liaison, business development, market research, trade mission support.
Previous Work Experience and Training: 
Sales Planning Department, Hitachi Cable
Tax Department, PriceWaterhouse, Tokyo
Trade mission support: Al Ghurair Group of UAE France Telecom (8 times), Bouygues Telecom (12 times), NAGICO (5 times), RATE, Paris Chamber of Commerce, ROKE, Ziff Brothers, Japan Aviation Electric Industry Ltd., European embassies in Japan