AGRICULTURE, FOOD & BEVERAGE SECTOR
For Sri Vinayaka Exports Pte Ltd (SVEX): CAMBODIA RICE PRODUCTION PLANT FEASIBILITY STUDY & EXPORT STRATEGY
Situation: SVEX, a food importer and exporter (rice, garlic, ginger, onions, vegetables, and canned fruits, is evaluating

whether it should move upstream into rice seed farming and production of rice, searching for viable locations for subsequent exports. Client had engaged our services to study the financial feasibility of investing in a US$20 mn rice plant involving market analysis, site selection, agronomic practices, competitor and customer profiling, financial analysis (profit & loss statement, balance sheet and cash flow statement for 4 selected provinces broken down into wet season and dry season rice) and recommended corporate structure and export strategy.
Results? Our study showed that the proposed investment is profitable.
Client Benefits? Potential new upstream revenue.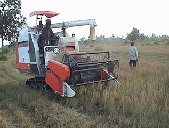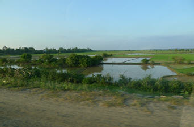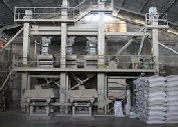 For a Singapore Commodity Producer: CAMBODIA CASTOR SEED OIL PLANT FEASIBILITY STUDY & EXPORT STRATEGY
Situation: Client is a specialist in producing and supplying animal and aqua feed ingredients and products, is moving upstream into setting up castor seed oil production, searching for viable locations for subsequent exports internationally. Client engaged our services to study the financial feasibility of investing in a US$30 mn castor seed oil plant involving market analysis, site selection, agronomic practices, competitor profiling, financial analysis (profit & loss statement, balance sheet and cash flow statement), and developing an export strategy.
Result: Feasibility having been proven, we assisted client to secure private equity financing and to secure a second 8,000 hectare piece of land.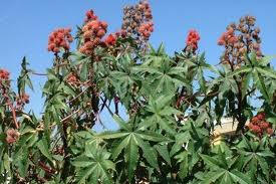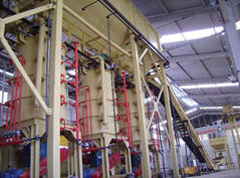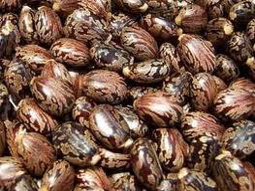 For a Singapore-based Indian Fusion Restaurant: SINGAPORE RESTAURANT MARKET STUDY
Our client originated from India where they operate an agro commodity trading (beans, wheat,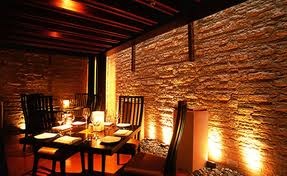 rice, sugar, textile raw materials, petro & chemical products) and hotel business. They have offices in Australia, Dubai, Yangon, New Delhi, Mumbai, Chennai, and Surat (India). They were contemplating to enter the Indian fusion restaurant business in Singapore. Our market feasibility study tasks:
Competitor Analysis (Mystery Shopping Programme was used to gather information on Outlet Hourly Customer Count, Monthly Rental Costs, Monthly Staff Salaries (Junior/senior waiter, supervisor, manager))
Customer Survey (Customer demographics, brand comparison, price points, dining experience and satisfaction-pre dining, during dining and post-dining)
Optimum Store Location Study (Estimated customer traffic volume and revenue, outlet costs/P&L)
Development of Marketing Strategy & Plan
Result? Recommended client to focus on specific target customer segments and based on these, identified locations which yielded best growth potential.
Client was about to implement our recommendations and sign their first outlet lease. However, due to the sudden unforeseen tightening of Singapore's foreign worker policy, this made it unfeasible for client directors to proceed, as their business model had greatly depended on bringing in foreign Indian restaurant workers.
For a South Korean Restaurant Chain: SINGAPORE MARKETING RESEARCH & MARKET ENTRY STRATEGY
We helped a South Korean food company to improve their Singapore marketing strategy to help in its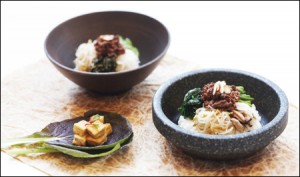 global expansion efforts (1000 stores by 2015):
Identify and profile key direct competitors in Singapore
Identify best target customer segments for casual QSR (quick service restaurant) concept
Improve their branding, advertising & promotion messages and taglines
Recommending best price line
Optimum Store Locations: recommend which are the best locations in Singapore to open new stores that fit their brand positioning and target segment customers.
Other ad-hoc assistance:
We helped our client in their first year of operation to recruit restaurant service staff and kitchen cooks
We helped our client to search for replacement tenants for both their retail stores then at a downtown shopping mall
Result? Recommended client to focus on health-conscious customer segments. It has now expanded to 3 stores.
For a UK Tobacco Company: MYANMAR TOBACCO MARKET ENTRY & LEADERSHIP STRATEGY 
Client's vision was to revive their Asian dominance by systematically capturing large market shares from major competitors in each country as part of a global initiative to be the largest cigarette manufacturer. Key issues analysed included manufacturing and import regulations, cross-border smuggling, distribution chain, optimum retail price points, and consumer migration from one product segment to another. Project tasks included market sizing and segmentation, analysis of legal and regulatory environment, profiling of major players in the industry, market penetration analysis of major players, competitive and customer intelligence on the major players and analysis of their critical success factors, market/player growth rate and sales volume/value forecast modeling.
Result? We recommended that the client penetrate both the medium and low-priced segments of the cigarette market simultaneously. We also successfully matched optimum distribution partner for both these segments.
Client Benefits? Increased client's distribution performance and improved retail sales.

For a UK Beverage Company: ASIA BEVERAGE MARKET ENTRY STRATEGY 
Market review and assessment in Asia Profiled market in each country with demographics, market history, and forecast market trends. Analysed re-export sales trends by destination country and channel Analysed legal and regulatory issues analysis affecting target market, focus on current taxes and duties on imports, production, and sales, legal purchasing and drinking age, advertising restrictions and/or ban, and drink-driving laws and penalties. Characterized the distribution chain and identify distributors by company, sectors and brands.
Result? Assisted client in their Asia entry and branding strategy

For a Singapore Food Manufacturer: BUSINESS PLAN & GLOBAL FRANCHISE LAUNCH STRATEGY
Client is a manufacturer, marketer and distributor of beauty, weight, and healthcare solutions. Product lines include food, snacks, drinks, and supplements. We were engaged to refine its business plan to approach investors for expansion funds. We performed country overview, market sizing and segmentation, competitor analysis, financial analysis (forecast of consolidated global financial statements (sales, profit & loss, cash flow), marketing plan, organisation plan, global expansion plan through a franchise launch and investor search.
Result? Recommended international market entry strategies include client-owned retail stores, establishment of regional master franchisees in Asia, Europe and North America, territory franchisee, single unit franchisees and selective joint ventures.
Client Benefits? Our study enabled client to consolidate its business plan to approach investors for expansion funding and develop its international market entry strategy.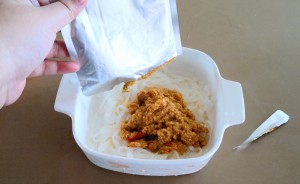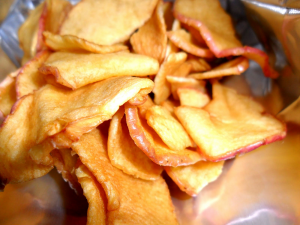 For Heineken: SINGAPORE ALL-STAR CUSTOMER SERVICE TRAINING & BRAND AMBASSADOR
Our consultant was appointed as Client's Brand Ambassador in Singapore to train, communicate and roll-out it's

All-Star Service customer service programme and brand elements to selected top 40 pubs, restaurants and retail outlets with highest retail beer sales. Elements:
Result? We conducted 3 trial-runs before client staff panel and client's local distributor's brand and sales managers and then successfully rolled out the service programme in Singapore.
Client Benefits? Increased client brand awareness and improved customer service subsequently increase retail sales
Public Sale of Market Research Report: ASIA SUPERMARKET MARKET ANALYSIS
Clients included several governments' department of agriculture (USDA, Queensland Dept of Premier & Cabinet), American Express and Procter & Gamble.
Chapters:
Market size
Payment modes (cash, credit cards, debit cards)
Industry overview and growth projections
Competitive environment
Company profiles
Regulatory environment
Future trends and opportunities
Industry Attractiveness Rating: The weighted industry attractiveness ratings method comes from the GE-McKinsey Portfolio Analysis. We use 8 industry attractiveness factors like: Market size and projected growth, Intensity of competition, Emerging industry opportunities and threats, Social, political, regulatory and environmental factors, Seasonality and cyclical influences, Industry profitability, and Degree of risk and uncertainty. Rating scale: 1 = Unattractive; 10 = Very Attractive.
Client Benefits? Increased our clients' understanding of the Asia supermarket industry and its attractiveness