TRADE PROMOTION AGENCIES (TPAs)
For Brazil's Ministry of Agriculture, Livestock & Food Supply: Partner Matchmaking Mission (MatchMaker): China and Singapore
We helped Brazil's Ministry of Agriculture, Livestock & Food Supply to promote their local trade into Asia and to find Asia business partners with our Telemarketing Campaign, Sector Profile Report and Partner Matchmaking sessions in hotel seminar rooms.
(Client awarded us its Letter of Commendation)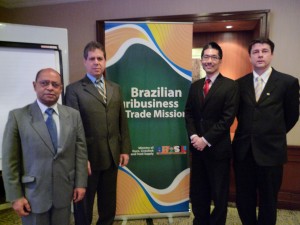 A. Telemarketing Campaign 1. Broadlist of over 300 potential partner companies: manufacturers, buyers, importers/exporters, distributor, wholesaler, retailers, per country. We contacted them with an official Invitation with brief mission overview and then follow-up 2. Contact Database: Generated a shortlist of 20 screened partner companies (distributors and B2B buyers)
B. Sector Profile Report (for each foreign delegate company) 1. Agenda (Appointment Schedule for each delegate company with time slots) 2. Macro Environment (Economy, Regulation, Political Stability, GDP Outlook) 3. Industry Overview 4. Demand: Market Size, Growth, Buyer Behaviour/Preference 5. Supply: Industry Structure, Major Competitor Profiles 6. Export/Business Opportunities for Exporters 7. Asian Partner Profiles
C. Matchmaking Session (Hotel seminar room) 1. Welcome Desk: Registration of participants 2. Ushering participants to individual foreign delegate tables
Results? Shortlisted 20 screened and interested lead companies met the Brazilian delegate companies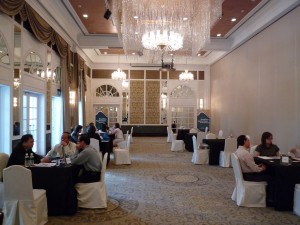 For Singapore Trade Development Board (now International Enterprise of Singapore): SINGAPORE BRANDS EXPORT OPPORTUNITY STUDY 
Our consultant managed this export strategy project, whose strategic objective was to identify Singapore's top 25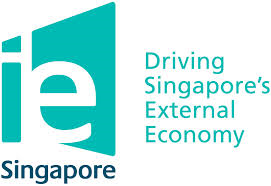 exporting brands with the best export opportunities and to formulate export strategies for these exporting companies.
Tasks: 1. Broad-listed 250 Singapore brands 2. Short-listed and selected Top 25 brands offering best Asia export potential – The GE-McKinsey Portfolio Matrix model was modified to analyse the industry attractiveness and then superimposed on top of the exporters' financial and operational data.
Four key areas were analysed: (a) Industry Check (b) Company Assessment (c) Brand Evaluation (d) Human Resource) 3. Developed 25 individual Asia marketing and branding strategies that include brand awareness generation for each of the 25 exporting SMEs
Result? Client brought 25 brand owning companies on Asia regional trade missions
Client Benefits? Food, clothing and wellness cluster export growth
For JETRO: STUDY OF WESTERN CARMAKERS' ASIAN AUTOMOTIVE STRATEGIES
JETRO was interested to understand the strategic context of the steps being taken by 2 Western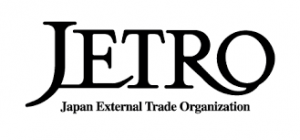 automotive manufacturers in Asia. Products analysed were passenger cars and commercial vehicles.
Client gained an understanding of both targets' strategies in Asia by our consultant's study of the targets' operations, distribution and strategic alliances by product segments (passenger cars and commercial vehicles) by country (Singapore, Australia, Indonesia, Japan, Malaysia, Thailand, Taiwan, Korea).
For each of the 2 Western automobile manufacturers, we studied their:
Core operations, approach to designing vehicle/series/model portfolio, major partnerships and alliances for manufacturing, R & D, equity and distribution, manufacturing policies, procurement policies in Asia, marketing and distribution strategies, and bottlenecks and problems in expanding business in Asia(e.g. credit crunch, local content, product mix).
Result? Our consultant assisted Japanese companies and JETRO by formulating an Asia strategy to meet the opportunities and threats posed by the Western carmakers' moves.
Client Benefits? Increased competitiveness of Japanese carmakers.
For New Zealand Trade & Enterprise (NZTE): SINGAPORE IN-MARKET GUIDES FOR NEW ZEALAND ICT COMPANIES 
As part of its Beachhead Programme, NZTE commissioned us as its in-market consultancy to prepare 2

guide books to help New Zealand ICT companies to enter Asia, starting with Singapore. The Singapore Survival Guide was produced to assist New Zealand businesses with setting up in Singapore. It provided an overview of the issues businesses will need to consider. It included useful data, references, important links and information. Report outline:
Why Singapore?
12 Facts You Need to Know About the Business Environment in Singapore
Attractive Sectors, Threats and Opportunities
Singapore Business Practices, Customs and Etiquette
Success Stories – Insights, Lessons and Warnings
Singapore Business Models
Partnering, Networking and Business Matching
Business Strategy Roadmaps (for SMEs and MNCs)
Human Resources and Operations
Office and Operating Facilities
Legal and Regulatory Environment
Financing and Taxes
Government Incentives
Result? A Singapore ICT in-market guide. This was distributed throughout the world to New Zealand businesses.
Client Benefits? New Zealand investors had a useful and practical in-market guide to enter the Singapore ICT market. Alex Matheson, Trade Commissioner, New Zealand Trade & Enterprise (NZTE). "We like your enthusiasm, energy and ideas!"
For Laval Développement (French economic development agency): SINGAPORE SALES LEAD GENERATION FOR GEODIS LOGISTICS
Laval Développement wished to develop its logistics sector by developing the Asia business for Geodis Logistics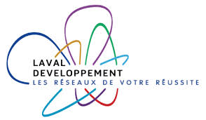 starting with sales lead generation. Geodis Logistics being a logistic/integrator enjoyed support from Laval Développement to be the hub for Asian companies distribution/customization from France and Europe.
Geodis Logistics is in the business of global logistics, coordination of procurement flows for distribution: inventory management, order picking, JIT production line deliveries, kitting, customisation, assembly, cross-docking, and after-sales management / Europe. It offers customised solutions for the automotive, FMCG, hi-tech, industry and healthcare sectors.
In trying to expand its Asia market, Geodis Logistics first needed to study if it was feasible and attractive to develop its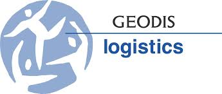 logistics service offering in Laval. It engaged AsiaBIZ Strategy for this pilot Asia business development project, starting with one sector (electronics manufacturing services or EMS) and in Singapore. Client then expanded its target customers from EMS Sector to Multi Sector companies.
Our evaluation and analysis of the Singapore Market included an initial study of the market situation, what Singapore potential corporate customers thought about the Laval region and Geodis services and to find out more about their European/French logistics needs.
Result? We developed a broad-list of 300 customers, screened them into a final short-list of customers, and arranged a private, invitation-only seminar with the client team.
Client Benefits? Geodis Logistics experienced new Asian customers. Laval Developpement enjoyed new location awareness among Asian companies. Eric Bourges, Laval Développement "Thank you for your help!"
For US Dept of Agriculture (USDA): PHILIPPINES HYPERMARKET/SUPERMARKET MARKET ANALYSIS
We provided the US DEPARTMENT OF AGRICULTURE (USDA) with our Philippines Hypermarket/
Supermarket Report.
Research scope include an industry overview, annual sales, market growth rates, CAGR or compounded annual growth rate and YOY or year-on-year growth rate, regulatory environment, competitive environment, future trends, and industry attractiveness ratings.
For analysis, we use a weighted industry attractiveness ratings method adapted from the GE-McKinsey Portfolio Analysis. Our 8 industry attractiveness factors include Market size and projected growth, Intensity of competition, Emerging industry opportunities and threats, Social, political, regulatory and environmental factors, Seasonality and cyclical influences, Resource requirements, Industry profitability, and Degree of risk and uncertainty.
Result? Philippines Hypermarket/Supermarket guide.