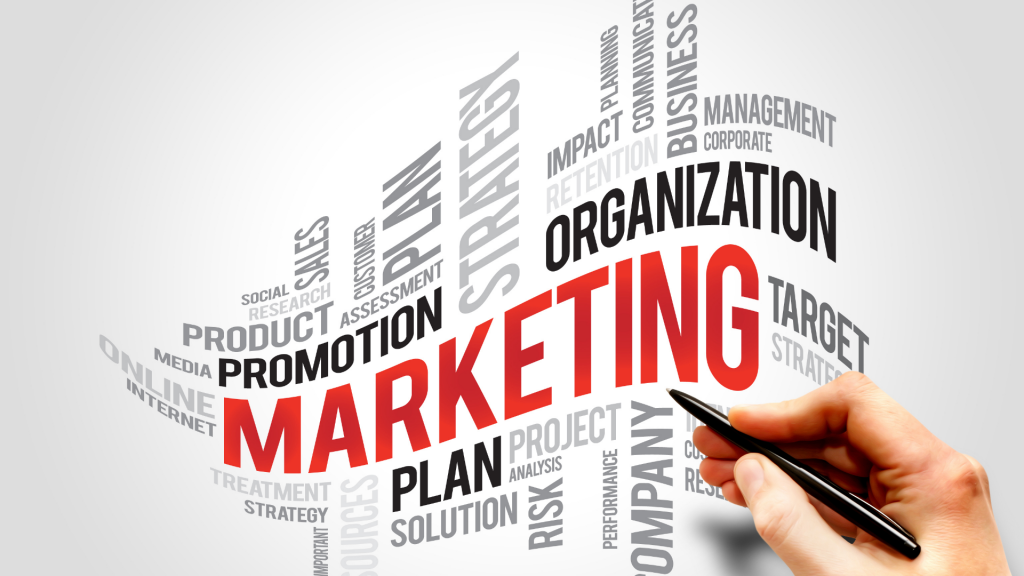 A. BRANDING
(i) Local Brand Building: Brand Audit, Brand Identity & Brand Equity Metrics
(ii) International Brand Development
B. CUSTOMER ANALYSIS
(i) Customer Profile (motivations and perceptions, buying patterns)
(ii) Customer Satisfaction: value proposition (eliminate key sources of dissatisfaction, increase customer "stickiness," and/or exceed competitive offers) and develop a loyalty improvement or rewards program (or improve the design of an existing programme).
(iii) Purchase Journey Mapping
Typical Customer Analysis Study Outline
A. Executive Summary
B. Customer Reasons in Using Its Service Providers
C. Customer Needs, Buying Motives & Purchase Mapping
D. Customer View of Your Key Competitors & You (Feedback, Comments, Praise, Complaints)
E. Brand & Satisfaction Ranking (You Vs Competitors)
F. Customer Share of Heart & Share of Mind
G. How To Better Appeal to Your Customers
H. Effective Marketing Channels
C. COMPETITOR INTELLIGENCE (CI)
This study enables business managers to understand with which competitors to compete, competitor's strategies and planned actions, who are the competitors customers and so on. These are gathered using organised competitive intelligence to compile a wide array of information. This study can be an independent report or part of a comprehensive market analysis or entry strategy.
Typical Competitive Intelligence Study Outline
A. Executive Summary
B. Competitive Environment
C. Market Share by Value
D. List of Main Competitors
E. Competitor Profile
1. Competitor's Management Staff (who runs the competition firm)
2. Competitor Objectives (what drives the competitor:
(i) financial and non financial e.g. market share capture, tech leadership);
(ii) Goal Hierarchy (corporate, business unit, functional level)
3. Competitor Strategies (what the competitor is doing or is capable of doing)
4. Competitor Capabilities (SWOT analysis: competitor's resources, strengths, weaknesses and threats posed)
5. Competitor's Competitors (who competes with the competition)
6. Competitor's Customers (who the competitor serves)
7. Competitor's Financial Statements (if available)
D. MARKETING STRATEGY
Solutions include understanding of customer segments and their needs. Then, we analyse options for our client, assessing ease of implementation and profit impact to derive the best marketing strategy.
(i) Market Size, Growth & Trends
(ii) Marketing Audit, Segments & Mix
(iii) Marketing Strategy
Business scope and customer segmentation (target segments, segment profiles)
Establish competitive advantage
Set performance objectives
Product: features, positioning, packaging
Distribution: distributor evaluation and type, markup policy, optimum outlets
Advertising and promotion: media, budget, methods
Pricing: price points, sales, response to competitor prices
Branding: brand association, position, perception, brand loyalty, rewards programs
Personal selling: customer types with best potential, sales force
Customer satisfaction: satisfaction level, measurement, complaint resolution
Implementation: Performance monitoring of specific measurable objectives; Refining strategies and program
(iv) Marketing Plan
(a) Business Review (Situation Analysis)
• Market Analysis
• Competitor Analysis
• Company Analysis (SWOT, Internal & External Factors)
(b) Brand Platform & Plan Objectives
(c) Tactical Plans: Marketing Mix Tools
(d) Budget, Payback, Calendar, Execution & Evaluation
E. PRICING ANALYSIS & PRICE MONITORING
(i) Pricing Analysis
For client industry, we can analyse the 2 approaches of effective pricing in a target country:
(a) Strategic Pricing
Understand how capacity, cost structure, technology, demand, price levels, and other trends affect overall industry price levels
(b) Tactical Pricing
Obtain key competitors' base price, discounts, allowances, adjustments and pricing models/methods (E.g. value pricing, cost-plus, time-based, target price, suggested retail, etc).
(ii) Price Monitoring
F. DISTRIBUTION ANALYSIS & CHANNEL MANAGEMENT
(i) Distribution Analysis
Our Distribution Analysis will analyse how current products are distributed by evaluating current dealer and distributor systems and recommend which best distribution channels for you.
Benefits: Understanding of fundamental sales and channel issues: rapidly changing customer needs, evolving technology, selling models, multiple channel management, sales force and manager skill building, compensation and organizational issues, and innovative go-to-market strategies.
Typical Distribution Analysis Study Outline
A. Executive Summary
B. Value Chain
• Describe the channels employed to sell and deliver the product (direct to customer, indirect via a distributor or combination of both)
C. Needs/benefits Sought by Distributors
D. Product's Role Within the Distributor Network
• How is this product used within the distributor's business?
• How important is product within the distributor's strategy?
• Product positioning? How does distributor view your product against competitors?
E. Purchase Process
• How does distributor network make their purchase?
• Who or what influence distributor's purchases?
F. Demographics
• Who makes up the distributor network? (types, size, geographic region, markets served)
(ii) Partner Search & Evaluation (PSE) (comprehensive study)
A business partner may be for supply procurement, manufacturing, assembly, distribution, joint venture or for other strategic purposes. These partners may be suppliers, agents, distributors, large-scale retailers, etc.
(a) Long List (Sample size = 20 to 30/country)
We will generate a long list of potential partners and their details, according to client criteria and segmentation. This will be sourced from secondary sources. This will consist of 20 to 30 long listed targets, top 3 to 5 shortlisted candidates and interviews with other companies (e.g. opinion experts and industry leaders for cross checking and validation of shortlisted candidates' reputation and competencies)
(b) Short List (Top 5)
We will screen and evaluate them for suitability and interest and obtain their feedback and questions. We will use primary research tools like questionnaire, and follow-up with telephone and/or depth interviews.
Screening Criteria: Qualitative and Quantitative Factors
Company Profile will be compiled for each target (quantitative and qualitative info)
(c) Arrange Meetings
Meetings will be arranged in an itinerary schedule. Our local market analyst will be be present to act as guide and interpreter.
(iii) Partner Long List (PLL)(brief report)
Unlike the comprehensive Partner Search & Evaluation (PSE) study, the Partner Long List (PLL) is a simpler and more affordable list generation service which involves:
(a) Long List Generation (Agent/Buyer/Distributor, etc)
(b) Arrange Meetings (Optional): Clients can add this additional option.
G. MARKETING SUPPORT SERVICES
(i) B2B Customer Lead Generation
Our Asia Marketing Call Centre staff can perform for you:
(a) Develop Long List: identify and contact prospective companies in your target segments. We will identify the name and contact
person who is the decision maker and introduce your company, products and services. Per sector per country, clients have a choice of lead generation in multiples of 100.
(b) Screen into Short List: qualify your leads through screening criteria and determine their level of interest and fit.
(c) Arrange Company Meetings
(ii) Asia Rep Office Management
(a) Market Research: market research reports; Distributor searches; General inquiries and problem solving
(b) Marketing: trade events; marketing materials; websites; brochures; customer lead generation
(c) General Administrative Duties & Relationship Management
o Workspace, Staffing and Registration
o Database of Trade Industry Contacts & Leads
o Business Appointments and Assistance
(d) Reporting: Monthly, Annual
(iii) New Launch Events (e.g. new office launch)
(a) Coordinate venue & F&B catering
(b) Create / translate invitation card (client to give a draft design)
(c) Send out the invitation card
(d) Drive attendance by telemarketing to about 50 to 70 contacts
(e) Plan the execution of the event